Are you sick of those unattractive wedding video covers or labels? At Blink of an Eye Productions our clients receive their DVD's professionally packaged in a double disc DVD case. Photos will be created from your video and downloaded into Photoshop where our editors will design a customized DVD jacket cover complete with graphics, photos, titles, and credits.
On the back side of the DVD case, we often write a paragraph describing the wedding day or perhaps a story about how the bride and groom met. The choice is up to you. The images and text are then printed on HP glossy photo paper and inserted into your DVD case, providing you with a highly professional and cinematic look.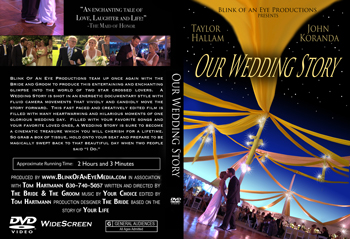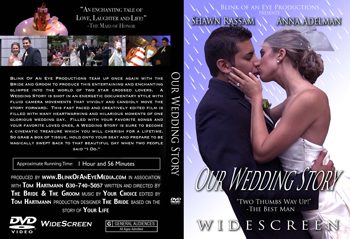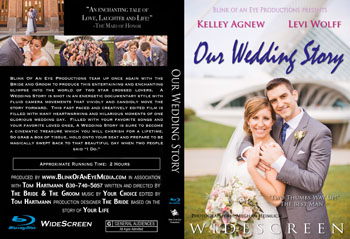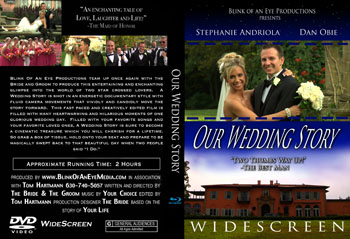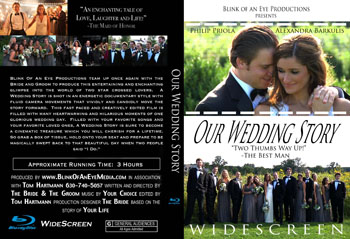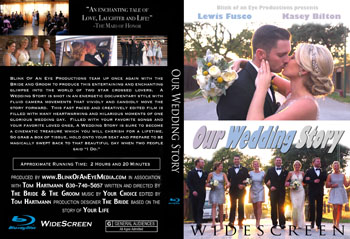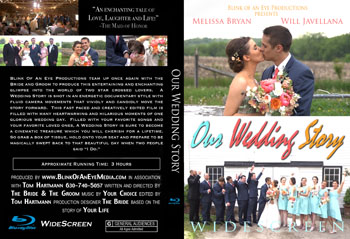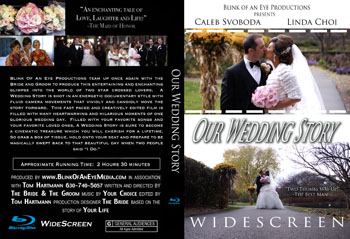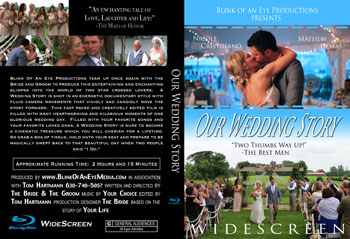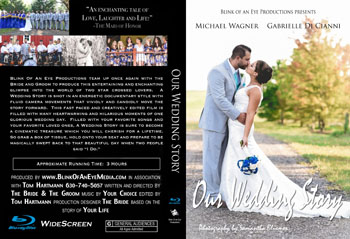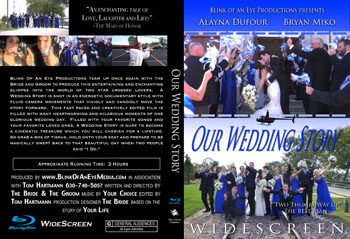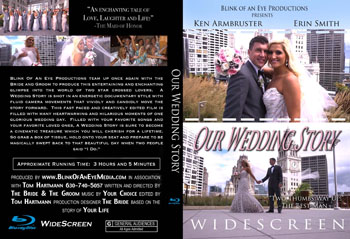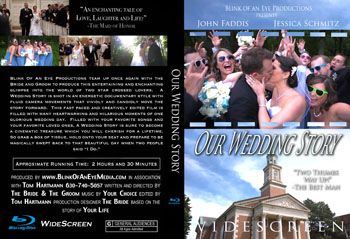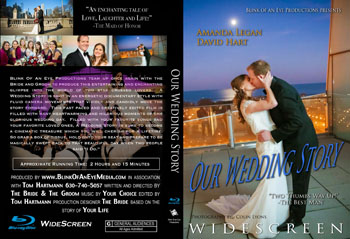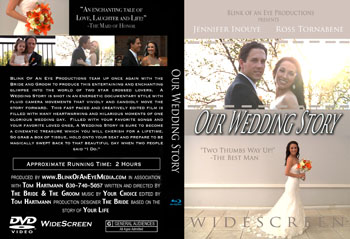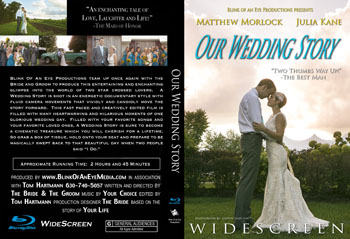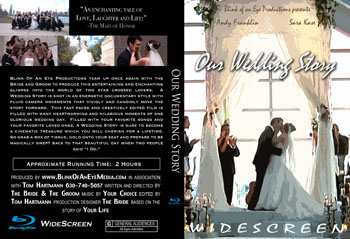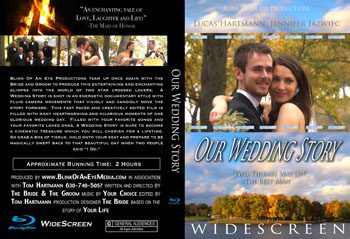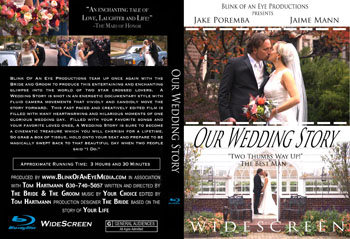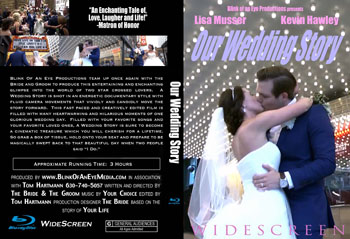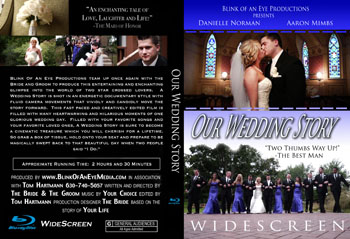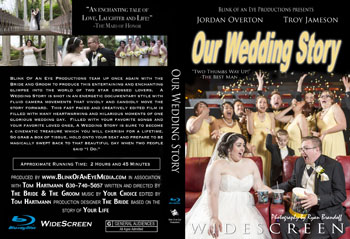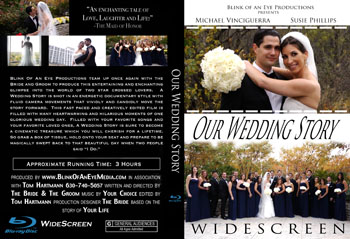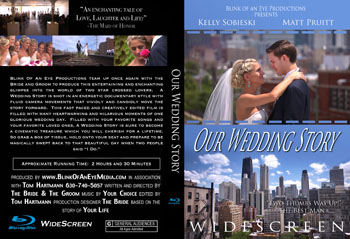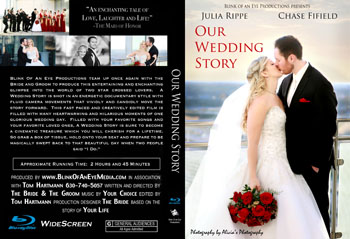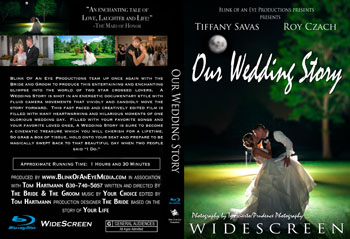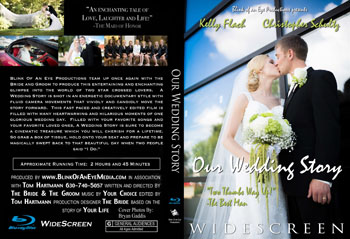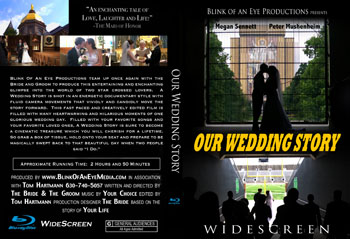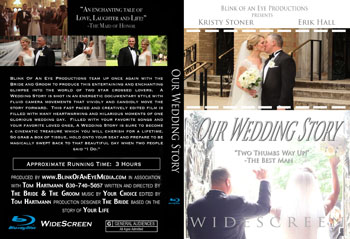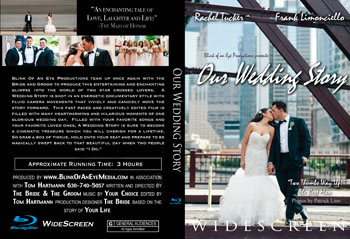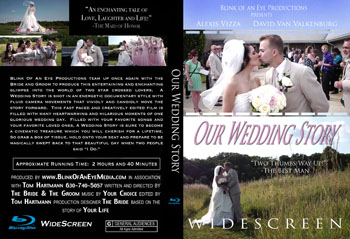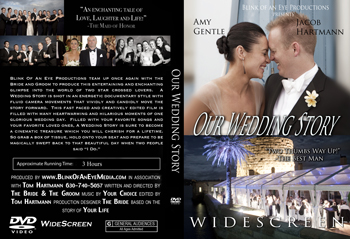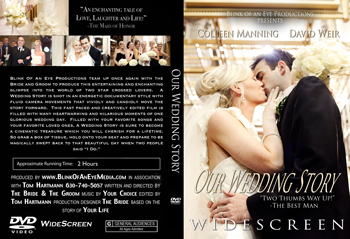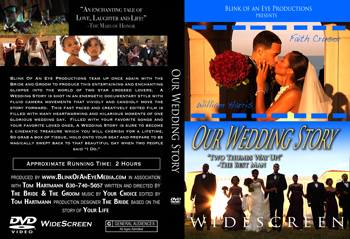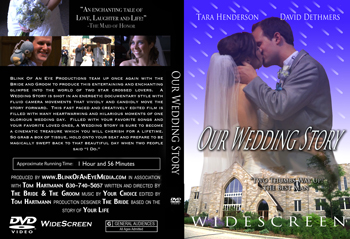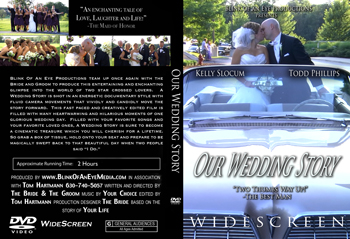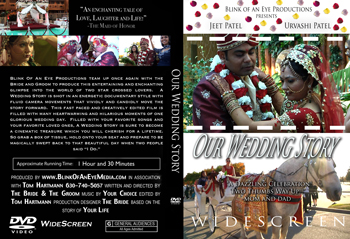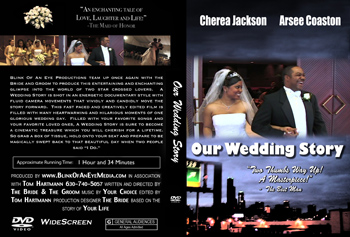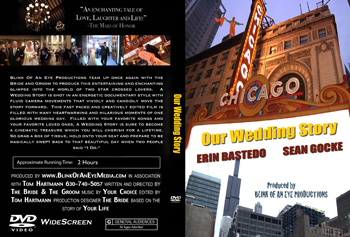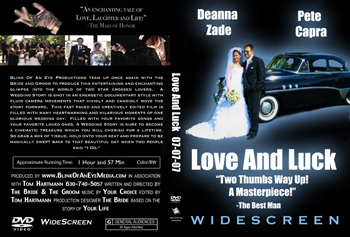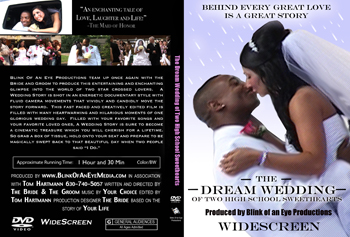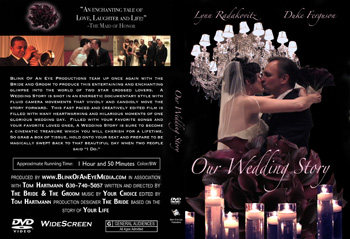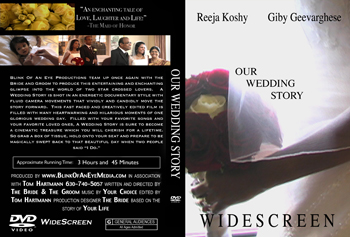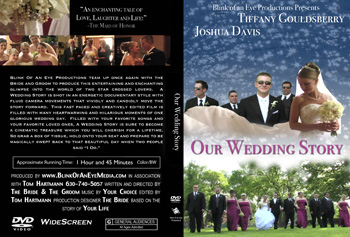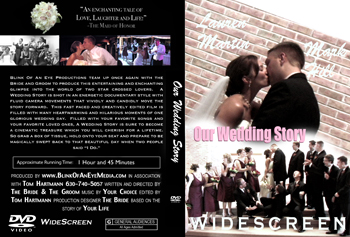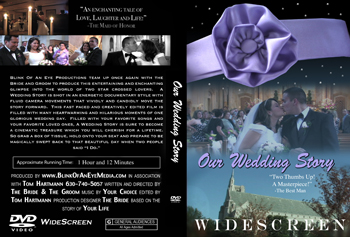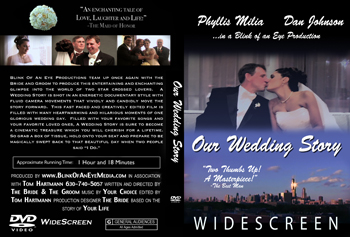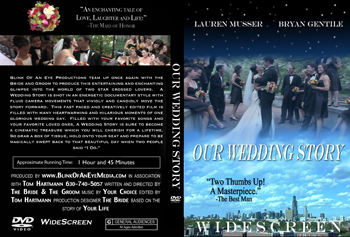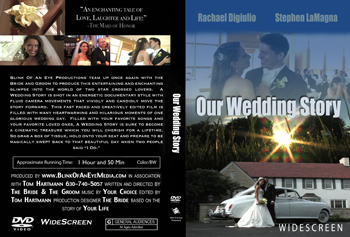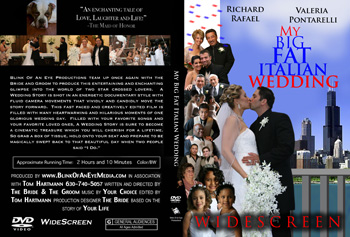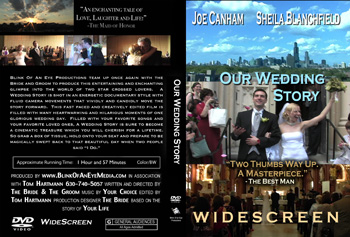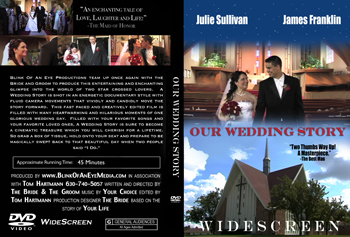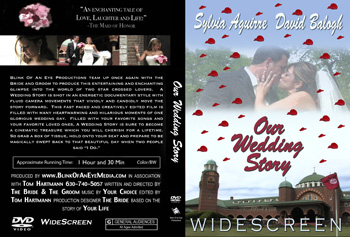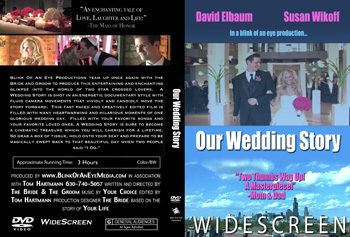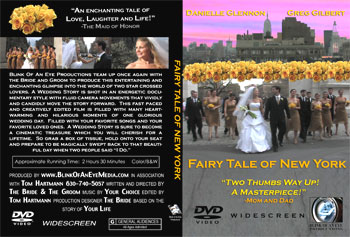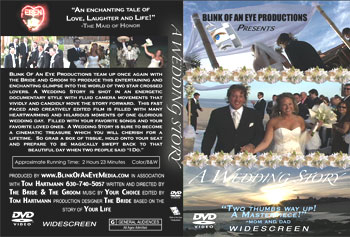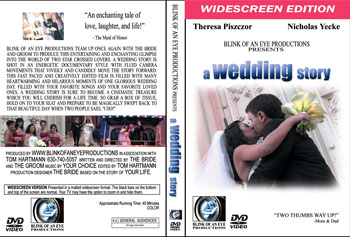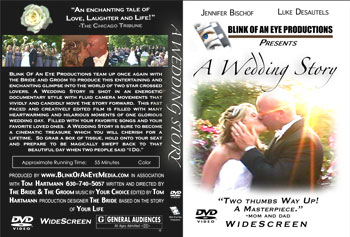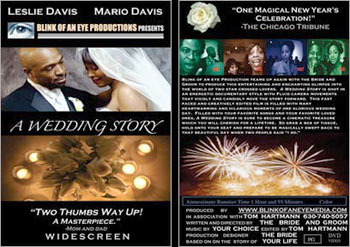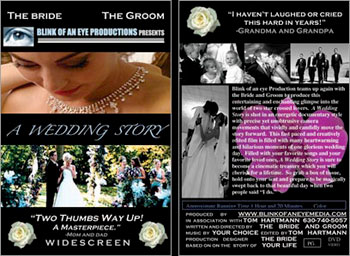 GRAPHICS PRINTED DIRECTLY ONTO DVD DISCS!
At Blink of an Eye Productions we believe that details are important. That's why we choose to print graphics directly onto the discs instead of using an amateur sticker label. Back at our studios, a state of the art disc duplicator and laser printer (Primera Bravo II Disc Publisher) prints colorful and high quality graphics directly onto the disc. We can image or design anything for the cover of your discs. The choice is up to you. Most brides choose to have their particular flowers used as the covers for the discs because they work well in a circular format. They also look great when you pop open the case. It truly feels like your opening up a box of flowers!