About Us...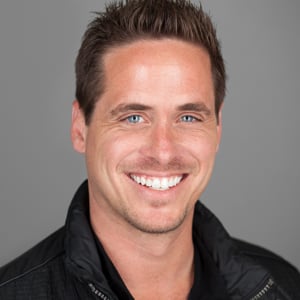 Thomas Hartmann is the owner and creative directory of Blink of an Eye Productions. He attended the University of Notre Dame, and graduated with a Bachelors Degree in Cinematography and Editing from Columbia College in 2001 when he began to freelance as a videographer and film producer. In 2001, Thomas founded Blink of an Eye Productions and has been producing high-end wedding videography for brideís and grooms all across the world...having shot in such exotic locations as Sydney Australia, Cabo San Lucas, Napa Valley, Oaxaca Mexico, New York City and of course Chicago. Since founding the company, he has shot, edited, and overseen the production of hundreds of wedding videos. Thomasí experience in both production and post-production has allowed him to create truly unique and memorable films. He is capable of shooting in multiple formats including standard definition video, high definition and film.
Thomas has also worked on a variety of film projects including feature length documentaries, web commercials, music videos, and corporate film projects. You can view more of Thomas Hartmanís creative work on his Vimeo channel. His most recent feature length documentary, Searching for Eddie Running Wolf, is Thomasí directorial debut in which he examines the personal life and career of the artist, Eddie Running Wolf. The film enjoyed a successful run on the film festival circuit both domestically and internationally winning many awards along the away, including best feature-length documentary. You can read the official review of the film in the Hollywood Reporter. In 2016, Searching for Eddie Running Wolf acquired a 10 year world-wide distribution with the Santa Monica, CA based film distribution company Radioactive Giant. Check out the filmís official press release about acquiring distribution.
Prior to Searching for Eddie Running Wolf, Thomas worked on the feature length documentary, The Triangle of Death, which won the Foundersís Choice Award at the 2009 GI Film Festival in Washington, DC. Most recently, Thomas created Our Town Documentaries which produces documentary films for real estate companies so they may better showcase the amendities of their towns, and better enhance their competitive edge in the marketplace by updating their real estate websites with meaningful and artful context.